10n Magento 1 & 2 Load Testing
Get data-driven confidence in the scalability and performance of your Magento website.
Our Approach
Get data-driven confidence in the performance and scalability of your Magento website. There are many Magento agencies who know Magento very well. You may be working with one, or may even be one. There are also many different companies that know how to execute well-designed load tests. You may have worked with some. But what many Magento merchants and agencies truly want from a load test is a cost-effective, third party, independent examination of their system from people who know both load testing and Magento. The 10n Load Testing service provides both.
Use 10n Magento Load Testing:
If you want a custom-crafted load test
If you want to understand how system load and Magento interact
If you want load results interpreted through Magento practices
If you want someone who understands how Magento interacts with infrastructure resources
If you want someone who has built tooling

specifically

for interpreting Magento functionality.
See a sample report or download a whitesheet.
For Agencies
The 10n Magento Load Testing service is designed to give full-service agencies even more options for their clients. Deliverables can be packaged in such a way where the entire package is white-labeled under your own branding. The entire load testing service can be integrated under your client offerings for no additional cost.
For the Self-Managed Ecommerce Company
Many organizations run their own Magento shop using their own designers, their own programmers, and their own administrators. Adding load testing to their responsibilities can over-stretch an already utilized team. Using 10n Magento Load Testing provides your team with actionable data and additional time that can be focused on other initiatives in your organization.
What Do You Get?
Per Server Usage Analysis
Analysis on server resource usage right down to the process level, if necessary.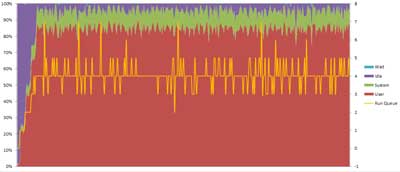 Detailed Test Result Analysis
Understand where the user experience suffers on your website with actionable data.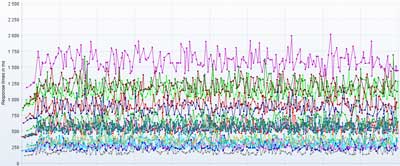 Request Level Instrumentation
Get more than just summary information.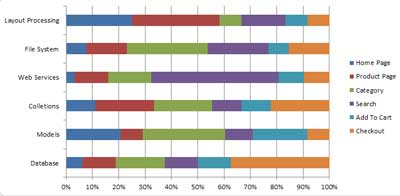 | | | |
| --- | --- | --- |
| | Basic | Pro |
| Testing | | |
| Home, Category, Product Pages | | |
| Add To Cart (Single Product) | | |
| Add To Cart (Multi or Random) | | |
| Search | | |
| Category/Search Pagination | | |
| Guest Checkout | | |
| Customer Registration | | |
| Customer Checkout | | |
| Load Test Execution | 1 Test Run | 2 Test Runs |
| Concurrency > 100 threads | | |
| Analysis | | |
| Load Test Analysis | | |
| Load Test Log Analysis | | |
| Basic Static Security Scan | | |
| Basic Source Code Security Scan | | |
| 2 frontend, 1 database monitored | | |
| up to 10 frontend, 2 database monitored | | |
| New Relic Analysis * | | |
| Magium Load Test Monitor Analysis ** | | |
| Extended Test and Source Code Analysis | | |
| White label option | | |
| Full Report | | |
| Price | $1900 USD *** | $4900 USD *** |
* Requires a New Relic Pro account
** Requires Magium Monitor installed prior to load test
*** Tiered pricing available